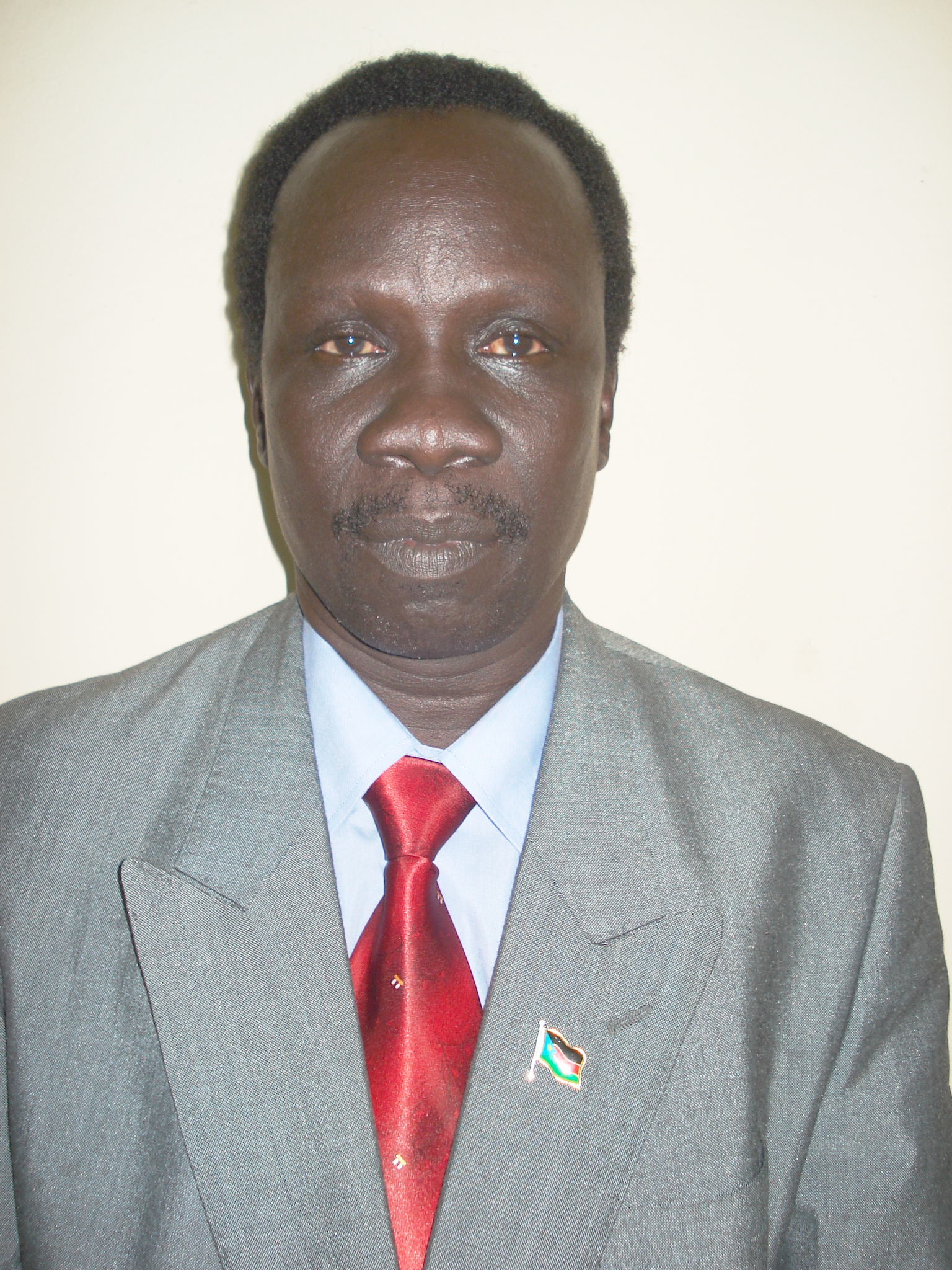 From: Edward Apinyi Modesto
Juba, South Sudan
Subject: Urgent Congratulatory Message
As you are gathered under the solemn theme of Constructive Development to explore how best you can contribute toward the development of our people in all fields ,allow me to air out in your midst my humble voice of appreciation for this practice and promotion of the habit of cooperation and unity among our Luo people.
It is sad to note here that our people are currently being led and represented by individuals who have not heard about millennium development goals, good governance and conflict resolutions. As a result there is
1. No mechanism mounted to eliminate backwardness and to develop the people economically, socially and culturally in co-ordination and co-operation with the state authorities and non-governmental organizations both local and international.
2. No Organization or body is established for developmental and non-marginalization purposes to tap on the deep-rooted spirit of self- help, self reliance and co-operation of the Luo people so that they live peacefully, in dignity and self respect.
Could you believe that our people are yet?
1. To see a system of clean drinking water established in all the Counties, Payams and Bumas;
2. To be introduced to new methods in agriculture to improve both qualitative and quantitative out- put;
3. To see the harnessing and pooling of their talents, resources and efforts to bring to light and reality their deep-rooted and inherent spirit of self-help, self reliance and co-operation with which they have over the years come to be associated;
4. To be shown the best way to utilize natural resources for their welfare in a way that is not detrimental to the balance and beauty of the environment;
5. To be provided with cheap electricity, a fact they look at as an impossible dream but which can be achieved where there is a will;
6. To have established health institutions and made aware of the methods involved in the combating of diseases like HIV/AIDS, STD, TB, River blindness;
8. to be encouraged to participate effectively toward eradication of illiteracywith the minimum requirement of completion of primary level education coupled with a special stress on girl education.
9. to be assisted to understand what methods to take to achieve a reduction of poverty level in the community
10. to be enlightened on immunization of children below the age of five against the most deadly infantile diseases.
11. to be educated on aspects of gender equality and especially women empowerment as well as respect for women and restriction on violence against women.
12.to be accessed to by all-weather roads to allow the delivery of services to them all year round.
These are but some of the setbacks that ought to be tackled seriously by those who have the affairs of our people in their hands. More than fifty years have gone and our contribution to our people has been, sad to say, receiving from them their meger resources to pay for our education. Now that we have attained our hard gotten education, we are under a strong moral obligation to assist in any way in the development of our communities at home and worldwide.
There is need now more than ever before, for our people to arise and grasp the new spirit of togetherness if at all we are expected to have a worthwhile contribution and participation in the affairs of our nation. We have fallen behind the lines not because we were unable to take the lead but because we had our affairs time and time again entrusted to people who were constantly chosen to represent us. The result has been a bitter repetition of faces that were ill equipped regarding changing government policy vis-a-vice the development of our respective areas that practice of imposing on us representatives not of our choice, can be terminated in the event of the Luo people standing up and speaking as one person especially in the forth coming elections. The whole world is coming together as one big global village and no group would accept the idea of going individual ways. That is the problem of Luos in general. For illustration purpose imagin Luos not being individualistic and acting worldwide as a community, Buok in Pibor, Ucalla in Wau, Opio in Lokoro mountains, Ogwaal in Uganda , Ochilo in kenya, Atiedi in Tanzania by the Lake Victoria, Ucin in Bazia and so on and so forth..With that kind of unity that goes deep into the roots and fabrics of history,we would control the whole world and the name Luo would resound from one corner of our globe to the other.
The stage has been set long ago but the call went unanswered. In the wake of peace prevailingin the South albeit to a relative percentage , there are priorities that ought to be set to rescue our ailing community.The circumstances at the grass root speak for themselves and imposes their priorities competently.
At this point allow me to take this rare chance to congratulate you on your historic gathering and to wish your conference success in its deliberations and resolutions.
May there be unity , progress and peace among our people .Long live the Luo Community in Canada .Long live the Luo Community worldwide.
Edward Apinyi Modesto
(Currently the Legal Adviser to the Southern Sudan Legislative Assembly)