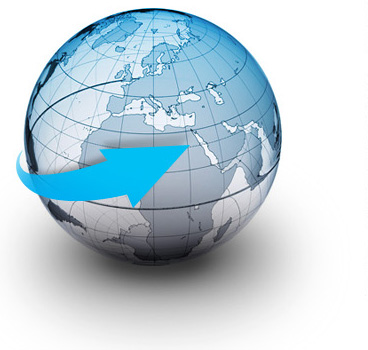 A Link for Jo-Luo Social and Cultural Development
______________________________________________________________________________________
LUO COMMUNITY OF BAHR EL GHAZAAL IN NORTH AMERICA
LCBGNA
The 8th Annual Conference on
"Building a strong foundation for Luo community"

Saturday 4th to Sunday 5th September, 2010

Clarion hotel & conference center
2930 waterfront Pkwy W. DR, Indianapolis, Indiana, 46214
____________________________________________________________________
The Chairman of The Luo Community in North America
The Luo people in North America have overwhelmingly elected Engineer Francis Donato Mabior as the Chairman for the Luo Community Organization in North America. Being a closer person who has been associated and in close contact with the new chairman. I certainly believe that our community has made a right choice to select an honest person who believes from all his heart that the Luo people need only a clear direction and good leadership to excel in all aspect of life.



Throughout his post-secondary education in Cairo University, he has been an active member in Luo Community activities in particular, and Southern Sudanese social, religious and political activities in general. His approach and contribution has been always effective participation through grassroots community development. His experience and participation in cultural activities has contributed in the formation of (African Cultural Society) in Cairo Egypt in lat 1990s.

Engineer Mabior, thinks that the Luo people of Bahr El Ghazal are the only people who have answers to all barriers to socio cultural and economic development we are encountering as individuals, community and the tribe at large.

As far as people of Luo concerned, he doesn't know any different between who is the relative and who is friend; for him all members of the Luo tribes are his own relatives, friends and members of his clan. He never felt alienated in any of our reach Luo communities' let it be North, West of Bahr El Ghazal, or the larger Luo Communities in Southern Sudan.

Most importantly, is his style of communication, leadership, and respect for all regardless of their age and status in life. We Luo of North America and the Jo Luo worldwide should consider ourselves lucky to have such a loving soul among us. Having said that, it is equal important that we support him to realize all his inspiration on what he wanted to see happening in our community, as leaders don't make people, rather people make leaders.

Welcome Engineer Mabior for the Services of your people. We will do all we could to support you and make sure that your term is the beginnings of something good that never happen in our community. Your term is the beginning of professionalism, respect, love, unity and clear vision towards a brighter future



Beat for peace in Sudan 2011 is fast approaching


A delegation from luo community association Brisbane state headed by Vice president Nybwol will, David Francis, Batty Bakhiet, Alam Apai, Kon Apai, Asta Lewis . And group of about 10 youth boys and girls left yesterday Brisbane to Sydney to attend and participate in Luo community Association Sydney Cultural day

Well-done Sydney Association

Francis Anei- Australia
______________________


Australia Report :



From Francis Daniel Anei



Brisbane, Australia



The photos were taken during my visit to Wau (Kingo church Christmas celebration on December 28, 2007. Please visit the Jo-Luo Culture section to view the Photos .Mr Gabriel Ukuno Dr. Bakhiet Mawen Myself we hand
ed over some medical equipment as donation from our community in Australia (Brisbane) to Wau Hospital, the meeting also discussed means and ways of coordination to encourage community participation in helping the region.



We visited his Lordship Bishop Rudolf Ding Majak and discussed issues of concerns to our Christians in Australia (St. Bahkiet pastoral council Brisbane) also asked if they could visit Australia in the near future.





Francis Daniel Anei





xyz